Forfatter:
Carla Böttinger
MID har følgende bemærkninger: Høring vedr. ændring af lov om fremme af besparelser i energiforbruget
2022.8.18
MID har den 17. august sendt følgende høringssvar til Klima-, Energi-, og Forsyningsministeriet vedr. ændring af lov om fremme af besparelser i energiforbruget:
Marine Ingredients Denmark repræsenterer fiskemel- og fiskeolieproducenter i Danmark med en gennemsnitlig eksportindtægt på ca. 4 mia. kr. årligt.
Vi noterer os, at hensigten med ændring af lov om fremme af besparelser i energiforbruget er at udvide muligheden for at støtte initiativer til fremme af den grønne omstilling samt sikre et større afløb fra Erhvervspuljen. Vi skal derfor henlede opmærksomheden på den diskrimination mellem erhvervsgrene, der finder sted i uddeling af midler fra Erhvervspuljen.
Dansk fiskeindustri står, som den eneste branche i Danmark, uden mulighed for at søge statslige midler til energiomstilling under Erhvervspuljen. Ingen andre danske erhvervsgrene er holdt udenfor disse tilskudsmuligheder. Danske styrelser og ministerier henviser til, at fiskeindustrien ikke en del af EU's gruppefritagelsesforordning, og derfor ikke kan modtage støtte under Erhvervspuljen. Vi har, i parentes bemærket, heller ikke mulighed for at søge energitilskud under EU's Fiskerifond.
Vi har fået foretaget en advokatundersøgelse, der peger på, at Energistyrelsen skal finde hjemlen i EU's gruppefritagelsesforordning for fiskeri og akvakultur og Retningslinjer for støtte til fiskeri og akvakultur.
Fiskemelsfabrikkerne er yderst energitunge, og er at finde blandt de hårdest ramte virksomheder, som netop skulle omfattes af midlerne i den kommende fond for grøn omstilling. Vi ser nu ind i en situation, hvor vi bliver yderligere afgiftsbelagt med en kommende national CO2-afgift, i tillæg til betalinger i EU´s kvotehandelssystem, men ikke har adgang til at søge den øremærkede omstillingsstøtte!
Vores advokat, vurderer, at Kommissionen vil godkende støtte til fiskeforarbejdningsindustrien, men det kræver, at man fra dansk side udarbejder en anmeldelse til Kommissionen.
Danske ministerier har hidtil forholdt sig helt tavse om disse muligheder trods talrige henvendelser og ingen synes at ville forholde sig til alvoren i denne problemstilling.
FF Nyt om EFFOP 2022 Konference 'FF Skagen vært for EFFOP konference'
2022.8.1
International Symposium on "Small Pelagic Fish: New Frontiers in Science for Sustainable Management" in Lisbon
2022.7.27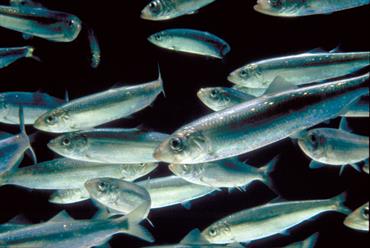 The most important fish species used for production of fishmeal and fish oil in Europe are "Small Pelagic Fish" e.g. capelin, sandeel, blue whiting, sprat and Norway pout. All fisheries are strictly regulated and catch limitations are always based on scientific advice from ICES
From 7 to 11 November 2022 an international symposium on "Small Pelagic Fish: New Frontiers in Science for Sustainable Management" will take place in Lisbon, Portugal. It will highlight the state-of-the-art in topics related to the ecology and sustainable management of SPF. The symposium complements collaborative research conducted by the joint ICES/PICES Working Group on Small Pelagic Fish and is relevant to the goals of the UN Decade of Ocean Science for Sustainable Development, particularly "to bolster scientific research for a sustainably harvested ocean ensuring the provision of food supply."​​​​​​​​​​​​​​​​​​​​​
Small pelagic fish (SPF) account for more than 30% by weight of the total landings of marine capture fisheries around the world. SPF populations of both marine and inland ecosystems are crucial for ensuring global food security.​ SPF also play an important role in the transfer of energy in food ​webs through mid-trophic levels, so understanding processes affecting the dynamics of their populations, their role in marine ecosystems and how these shape robust management practices continue to be a high priority.
During the last four decades, coordinated, global research efforts have targeted these and other topics, yielding important comparative analyses and highlighting key gaps in our knowledge. For example, global analyses revealed oscillations in the productivity of SPF populations linked to climate variability on various (seasonal to multi-decadal) scales that have resulted in dramatic consequences for ecological and human communities. The exchange of information and ideas drawn from comparing populations across the globe can be particularly insightful as we seek to improve management strategies.
For more information and registration to the Symposium click here.
UN Ocean Conference – Lisbon 2022
2022.7.25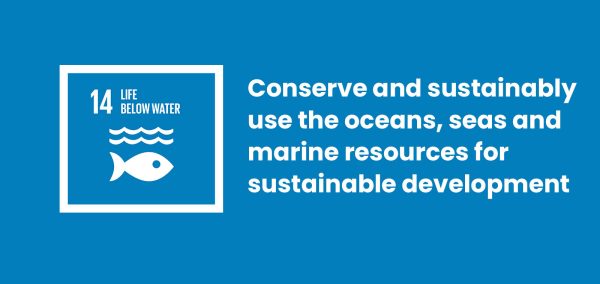 The 2nd UN Ocean Conference (UNOC), co-organized by Portugal and Kenya, took place in Lisbon, Portugal between the 27th of June  and the 1st of July. The aim of the Conference was to support the implementation of the UN Sustainable Development Goal (SDG 14) "Life Below Water" – to conserve and sustainably use the oceans, seas and marine resources for sustainable development. The 2nd UNOC focused on scaling up ocean action based on science and innovation for the implementation of SDG 14: stocktaking, partnership and solutions.
More than 6000 people from all around the world participated in the Conference including 24 Heads of States and 2000 representatives of civil society. Alexandra Philippe (Chair of the FG Climate Change) and Tamara Talevska (Executive Secretary) represented the NSAC at the Conference.
Here are some of the main take-aways:
The conference called for the expansion of Marine Protected Areas.  The commitment to protect 30% of the ocean by 2030 was pledged by more than 100 States, with some going even further.
A commitment to increase funding in ocean research and strengthen scientific and systematic observation and data collection.
"Blue transformation" – transforming aquatic food systems for a sustainable future to achieve food security and climate objectives through: (1) aquaculture expansion, (2) effectively managed fisheries (marine and inland), and (3) upgraded value chain.
Moving away from fossil fuels and decarbonizing the blue economy sectors were presented as the main solutions to tackle climate change and its consequences on the oceans.
EFFOP welcomes this strong focus on the oceans' conservation and the recognition of the importance of the oceans to sustain a healthy and sustainable living.
You can learn more about the conference and its outcomes here.
Forum for Fremtidens Fødevarereksport Anbefalinger – Eksporttaskforce biosolutions, fødevare- og foderingredienser
2022.6.28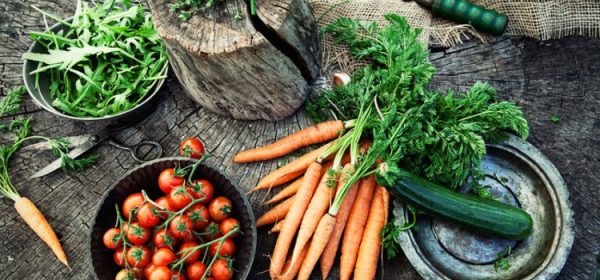 Vi er partner i Forum for Fødevareklyngens eksport og har deltaget i den særlige Eksporttaskforce for biosolutions, fødevare- og foderingredienser, som netop har offentliggjort sine eksportanbefalinger. Den danske branche for biosolutions, fødevare- og foderingredienser er internationalt orienteret, og er afhængig af, at den globale omsætning kan øges yderligere. Det er derfor helt centralt, at Fødevarestyrelsen råder over de nødvendige ressourcer til at udvikle og styrke fundamentet til at øge eksporten, som er formålet med anbefalingerne her.
Da vi oplever turbulente markeder i disse år, med store udsving i forsyningskæder og afsætningsmuligheder, er det vigtigt at kunne omstille sig og f.eks. være gearet til hurtigt at kunne opsøge nye markeder. Derfor er ingen markeder fravalgt, og nogle af anbefalingerne er i princippet relevante i forhold til alle eksportdestinationer.
Overordnede emner:
– Behov for analyser og viden
– Regulatoriske barrierer
– Styrket branding indsats
– Danske myndighedernes indsats
– Fonde og forskningsprojekter
I kan finde mere informationer om anbefalinger her: Anbefalinger fra Eksporttaskforce biosolutions, fødevare- og foderingredienser.
MSC Board Approves New Fisheries Standard
2022.6.28

After four years of significant scientific research and consultation with over 1,000 stakeholders, the Marine Stewardship Council's new Fisheries Standard has received unanimous approval from its Board of Trustees, which hailed it as a 'major achievement'.
It addressed some of the most difficult issues facing the ocean, including protecting marine biodiversity and incentivising stronger ocean governance. It also aimed to improve accessibility to the MSC's sustainability programme for small-scale and emerging market fisheries.  These improvements will ensure that MSC-certified fisheries continue to be recognised as world leaders in sustainability, helping to drive progress towards achieving the UN's Sustainable Development Goals, including the target to end overfishing.
The improvements of the new Fisheries Standard include:
A new approach to protect endangered, threatened or protected species. Fisheries will be expected to minimise their impacts on such species to help their population recover.
A "Fins Naturally Attached" policy will be mandatory in all fisheries that retain sharks. These measures will strengthen the existing ban on shark-finning in MSC-certified fisheries.
Some existing requirements have been stream-lined with the objective of making assessments more efficient and improvements in methods to aid data-limited fisheries, will increase accessibility.
New measures for multi-jurisdictional fisheries, managed by RFMOs, to secure credible, robust harvest strategies.
New evidence requirements will ensure that fisheries – especially those operating on the high seas with unwanted catch that includes, for example, marine birds – will have to produce stronger proof of how they are managing their impacts.
You can learn more about the new Standard, its objectives and revised areas here.